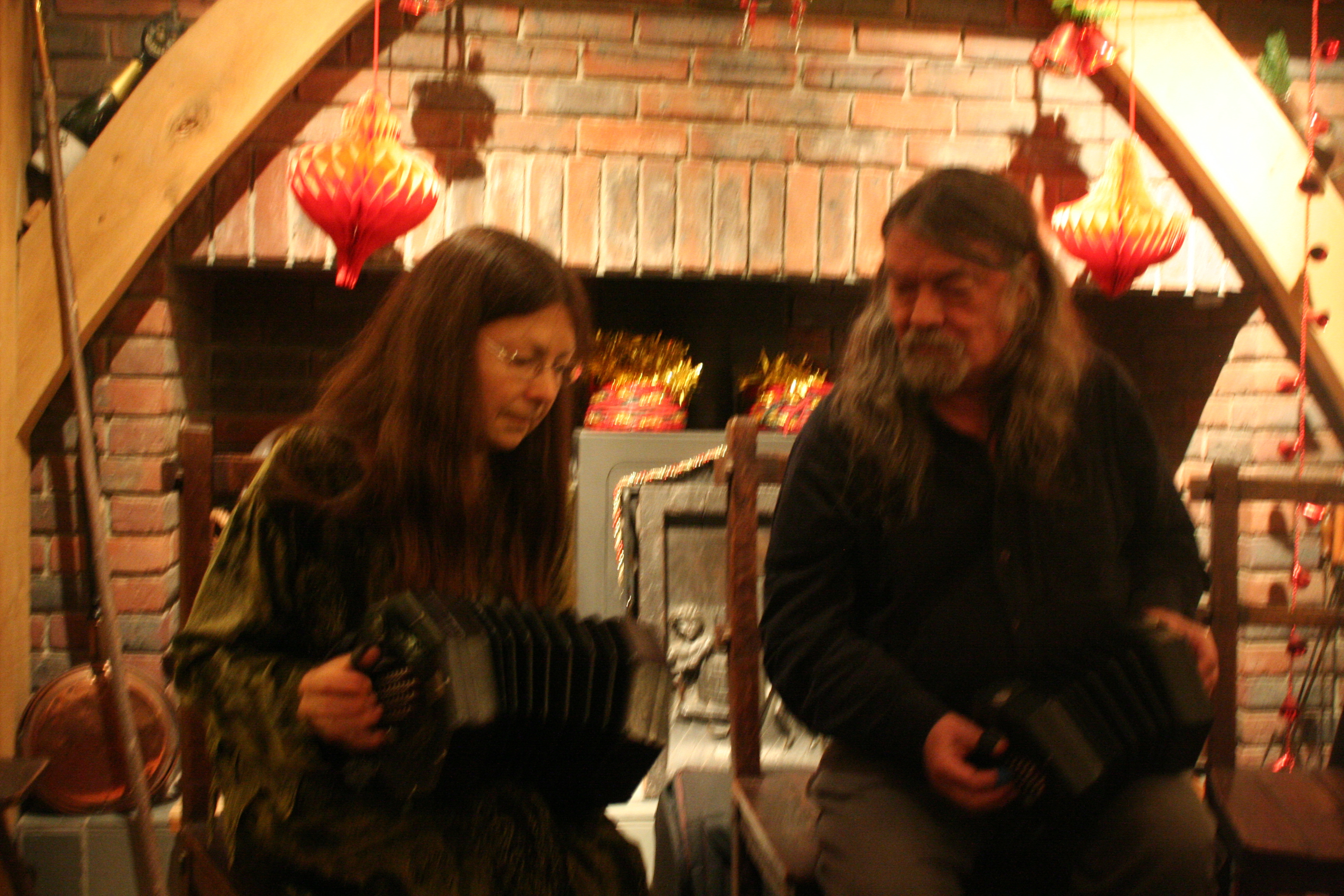 Spare Parts Concertina Band
Spare Parts are based in Lewes, East Sussex. They write and play arrangements of British dance music on concertinas and fiddle. 
As well as playing at local traditional music sessions and folk clubs we play for Magic Lantern shows, collaborations with Lewes History Group and Lewes Little Theatre, the 'Shepherds Arise!' collection of old Sussex carols, tunes, readings and a Sussex Mummers' Play, festivals, fetes and the mysterious ancient sport of dwyle flunking.
They help to run the Lewes Saturday Folk Club, which meets every Saturday night at the Elephant & Castle, White Hill, Lewes, East Sussex BN7 2DJ and also puts on the nationally-known Lewes Saturday Folk Club Workshops for folk musicians and singers (over 260 workshops to date).
Bryan runs the monthly session Concertinas Anonymous there, where they try out most of their arrangements of traditional tunes.
Also at the Elephant & Castle, Bryan and Valmai runs the monthly Lewes Favourites for people wanting to learn tunes popular in local English tunes sessions. They helped to compile the Lewes Favourites tune books which resulted from the practice evenings, and run similar sessions at other national folk festivals.
Music for Spare Parts Concertina workshops can be downloaded as dots and midis from their website at http://www.sparepartsband.co.uk/SPTunes.php.