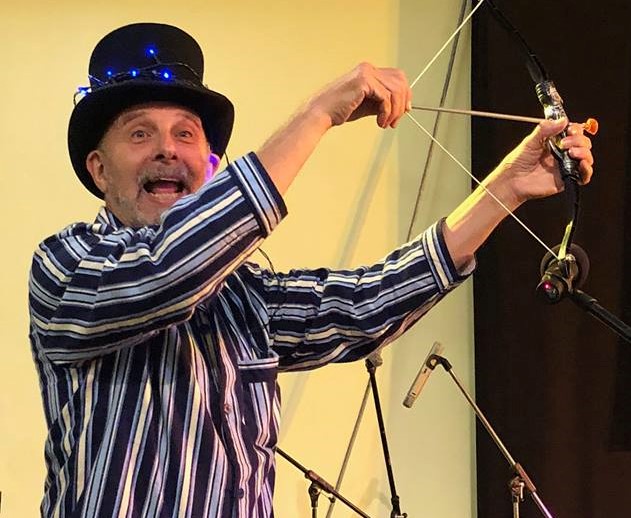 Martyn Harvey
2 years of enforced pandemic hibernation in the wilds of Cumbria – well, Kendal.
This near apocalyptical existence has only been relieved by the occasional foray out of the darkness. How? – well excursions into the strange alternative world of Zoom with its mops, cuddly toys or brooms for partners and dubious IT backgrounds. Oh how we've craved even a small return to normality and the wider world of real ceilidhs. It's 2022 it will happen, hoorah! With an explosion of activity and new dances, new jokes (oh no!) and subtle exhortations Martyn's here to help people remember what their legs are for……….dancing of course!
Martyn will be returning to Whitby to call for the Themed Ceilidh alongside Melrose Quintet.