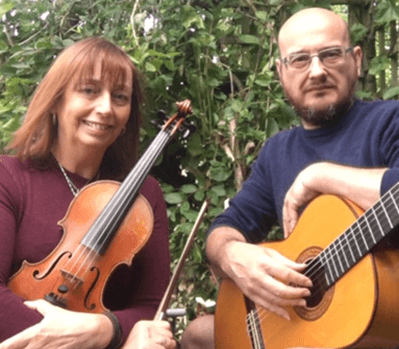 Carol Dawson & Steve le Voguer
Carol and Steve are experienced teachers, workshop leaders and performers based in North Lincolnshire. They are both involved in running Folklincs, a folk heritage project in North Lincolnshire, and the North Lincolnshire Youth Folk Ensemble.
Carol has been directing the Whitby Folk Week Orchestra for about 10 years, Steve was always there to help but took over officially from Robin Garside when he stepped down from the orchestra a few years ago.