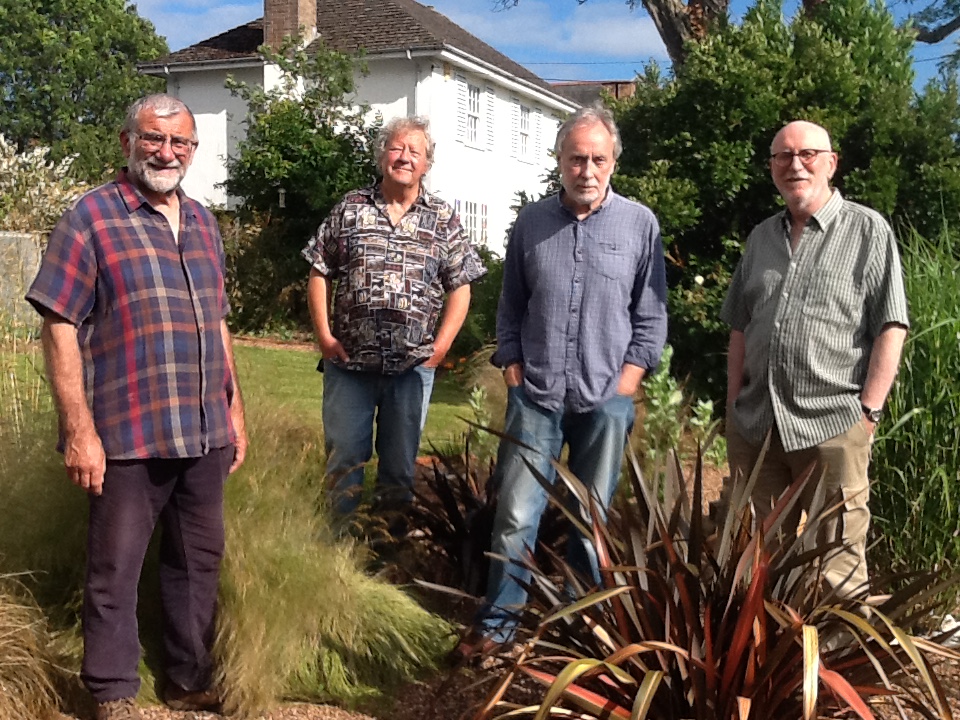 Crows
'Crows' were a popular feature of the folk scene from 1978 to 1988. The combination of four strong voices and expert musicianship gave them a simultaneously unique yet broad appeal. With the sad death of Ralph Jordan, in 2013, previously unreleased radio recordings were discovered. A 'new' album ('Time To Rise' Wildgoose Records), was released in 2016, and enthusiastically reviewed ('All the songs are really inspiring….spellbinding' Mick Tems 'Folk Wales').
Two of the original line-up remain in the revived band, Mick Ryan and Dave Bordewey .
Crows are now joined by Pete Harris (vocals, guitar, bouzouki) who worked in an acclaimed duo with Mick for many years, adding a unique blend of power, warmth and harmony to the band's vocal mix. Dave Bordewey adds his astonishing high harmony lines and plays fiddle and mando-cello . Finally, the inimitable Paul Downes on guitar, banjo, mando-cello and harmonies, takes over from Ralph. All four are well known and highly respected performers in their own right.
For the new 'Crows', it is very clearly 'Time To Rise'!