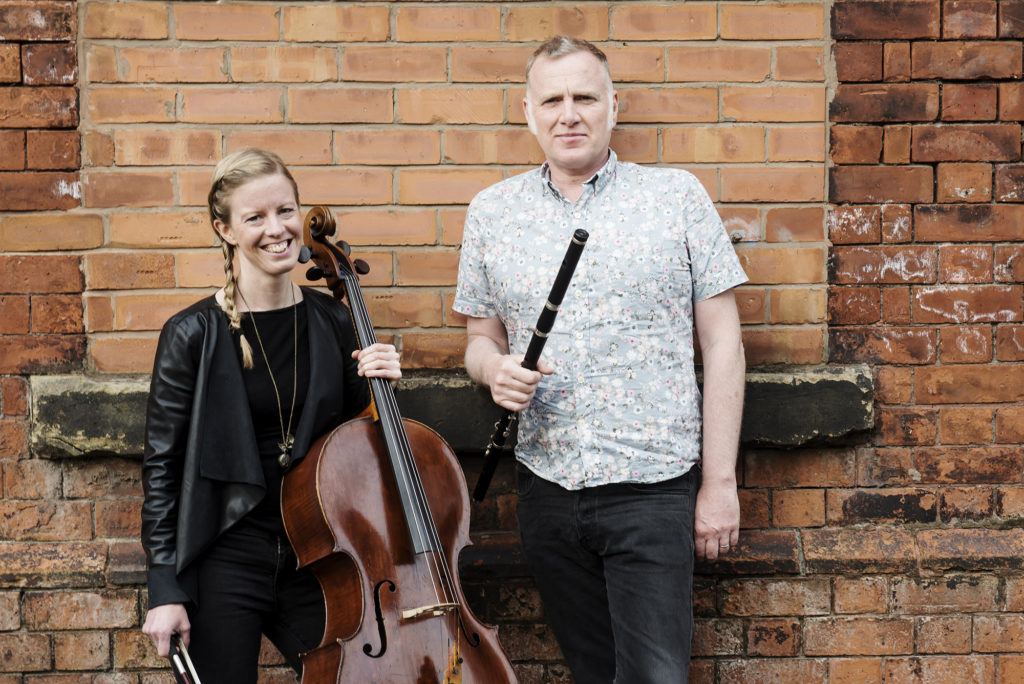 Liz & Michael started to collaborate in 2016 after hearing each other's music floating across their fences in Sheffield. They play folk music from Ireland, Asturias and beyond.
Liz Hanks studied cello at the University in Sheffield and since graduating has enjoyed an eclectic career freelancing in the classical, folk and popular music worlds. She has has performed and recorded with a number of eminent folk musicians, including Kate Rusby, Jon Boden, Martin Simpson, Máire Ní Chathasaigh and Chris Newman. She has worked closely with Thea Gilmore for nearly ten years both in the studio and for many live performances. In 2011 Liz was involved in the recording of the album 'Don't Stop Singing' – a commission by Sandy Denny's estate for Thea Gilmore to write music to previously undiscovered Sandy Denny lyrics.
Michael hails from Manchester, plays wooden flutes and tin whistles and is a Doctoral student and Folk Music Tutor at the University of Sheffield. In 2016 he was a finalist in the prestigious Seán Ó Riada Gold Medal Competition and is a former All Britain Senior Flute Champion. He has performed across Europe and in The United States with Trad Irish Groups, Céilí Bands and Theatre Productions as well as being featured on the Soundtrack to 'The Irish Empire' TV Series Commissioned by Radio Telefís Eireann/BBC Northern Ireland/SBS AUSTRALIA. He also plays with the mighty Leeds CCE Céilí Band.