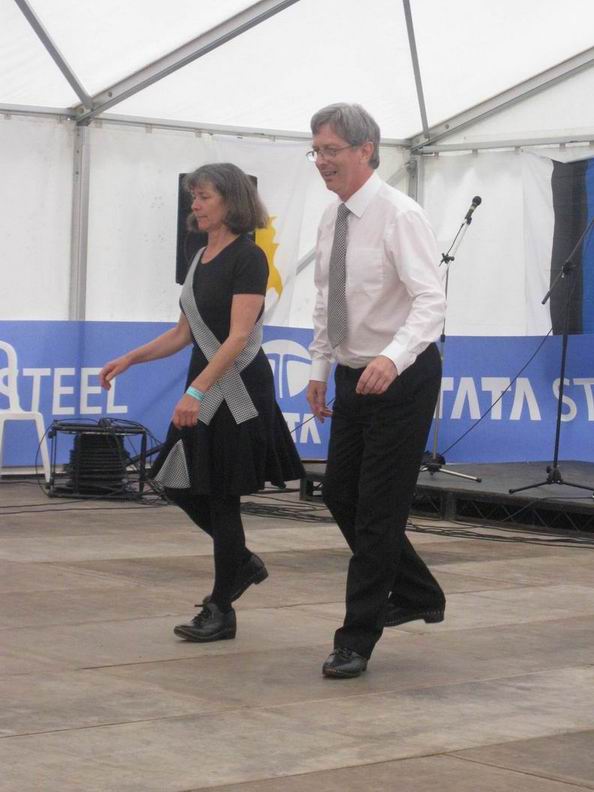 Twostep
Jean Smith and Ian Craigs started their clog dancing with the Newcastle Cloggies. They have been members of both Instep Research Team and the dance group Instep.
Since 2007, they have focused on developing their own repertoire of duets and solo dances using traditional steps as well as creating their own contemporary pieces.
They are experienced teachers as well as performers and have regularly run workshops for absolute beginners through to advanced stepping.
Their black and white costume features the traditional Northumbrian tartan or shepherds plaid.
Heather Hazell will be providing the music.