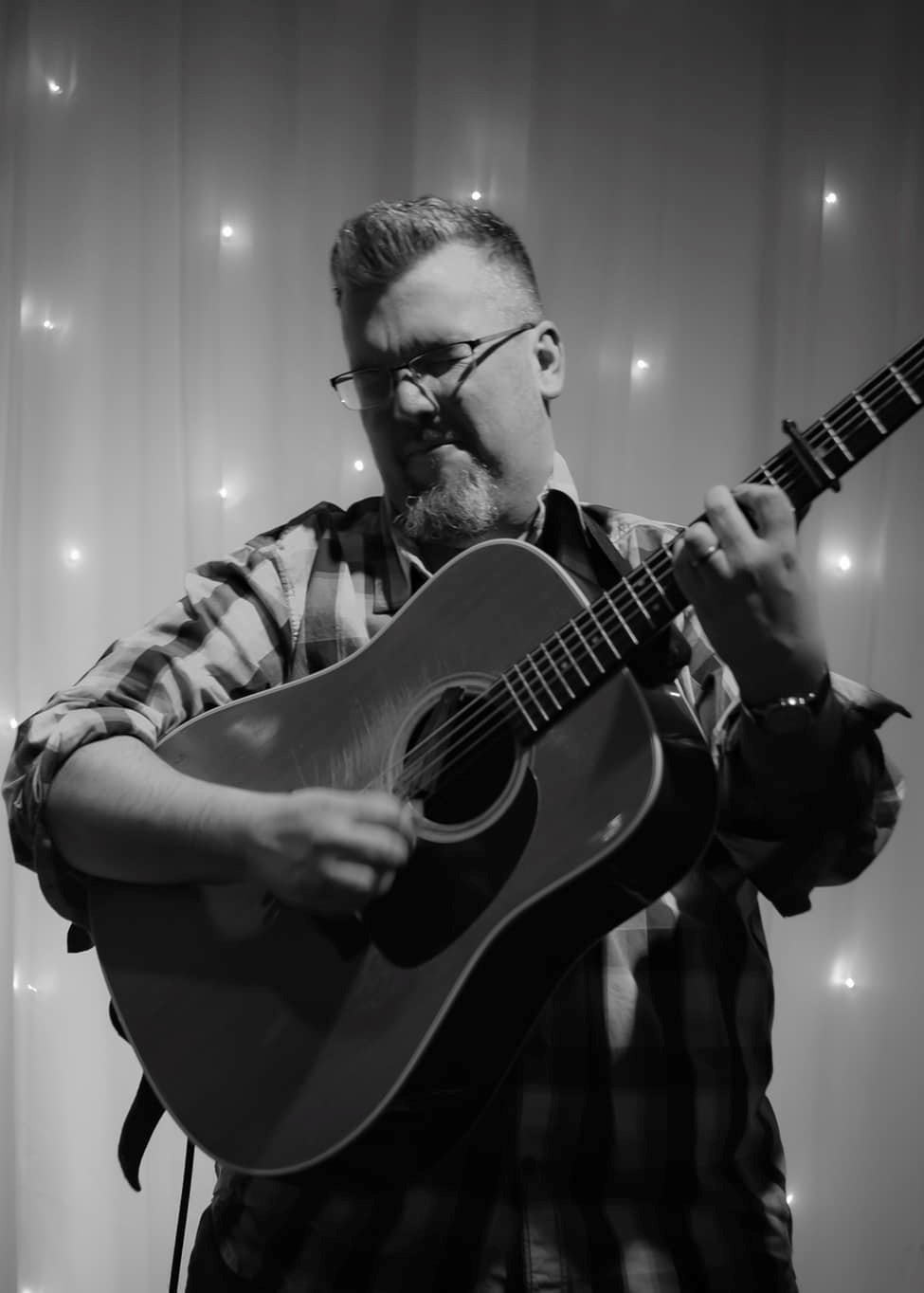 Richard Moss
Richard Moss lives in Blackburn and delights in sharing the traditional music of Northwest England as well as a love of American roots music. He delivers amazingly intricate guitar work with a richly accented, warm singing voice. Percussive and rhythmic dexterity combines with sparkling fingerstyle delivery to create spellbinding results.
His solo album, Back To The Yellow Hills explores tradition from the Northwest of England and journeys through 19th century Blackburn poetry, with highly accomplished arrangements and self-penned instrumental tunes.
Richard is blessed with a strong musical personality, both as singer and guitarist, and he presents his material with directness and honesty, which is abundantly stimulating and very refreshing and is in high demand as a sensative and driving accompanist for singers and melody players.