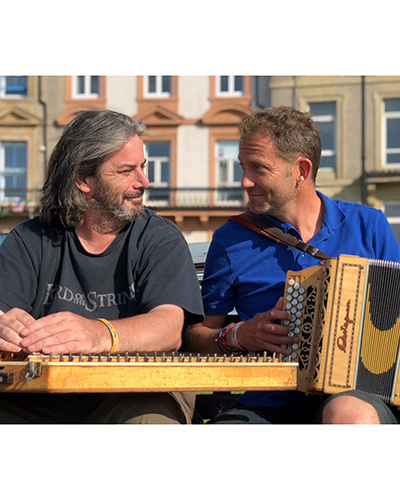 Maclaine Colston & Saul Rose
Mac and Saul isn't the name of a new pasta dish, it is in fact a glorious combination of melodeon and hammered dulcimer. They met while in the ground breaking Kings of Calicutt with Eliza Carthy, who had the dubious honour of being one of the bands responsible for the term Brit Folk! entering the folk lexicon in the late 90s.
This short lived but intense episode led onto a duo and eventually their acclaimed first album Sand and Soil in parentheses, released in 2009. The album was nominated for a few minor awards and a track ended up on the 2010 Folk Awards album due to Saul's nomination for Musician of the Year.