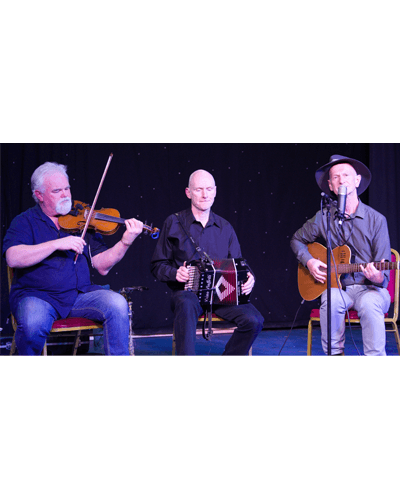 Roisin Ban
Roisin Ban are a Celtic folk trio playing mainly songs & tunes from Ireland & Scotland, comprising of Gordon Tyrrall on guitar, flute & vocals, Paddy Heffron on button accordion, vocals & sean nos dance, and Chris Dyson on fiddle, bazouki & vocals.
The band are regulars at Whitby week & will be playing at a number of concerts & hosting some sessions, & will again be the resident band for the set dancing at The Wednesday Night Hoolie at the Metropole with the addition of Richard Moss on guitar & of course dance master Jerry O Rielly.
The lads will also no doubt be having a few impromptu sessions during the week, so do look out for them & if you are a trad Irish musician come & join us for a few tunes.