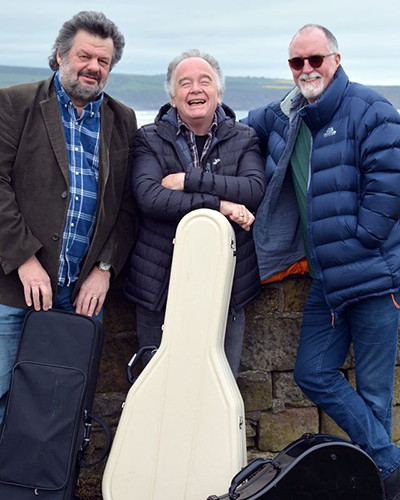 Archer Matthews Russell
Archer Matthews Russell are a new grouping of veteran musicians whose track record includes too many outfits to mention them all – amongst them the Vin Garbutt Band, Champion String Band and Battlefield Band. Over the years they have been frequent guests at Folk Week.
Gigs for the new trio were just getting underway when Covid struck and cancelled them all. Most have been, or will be rearranged, and can be found on the Facebook page, along with a full biography.