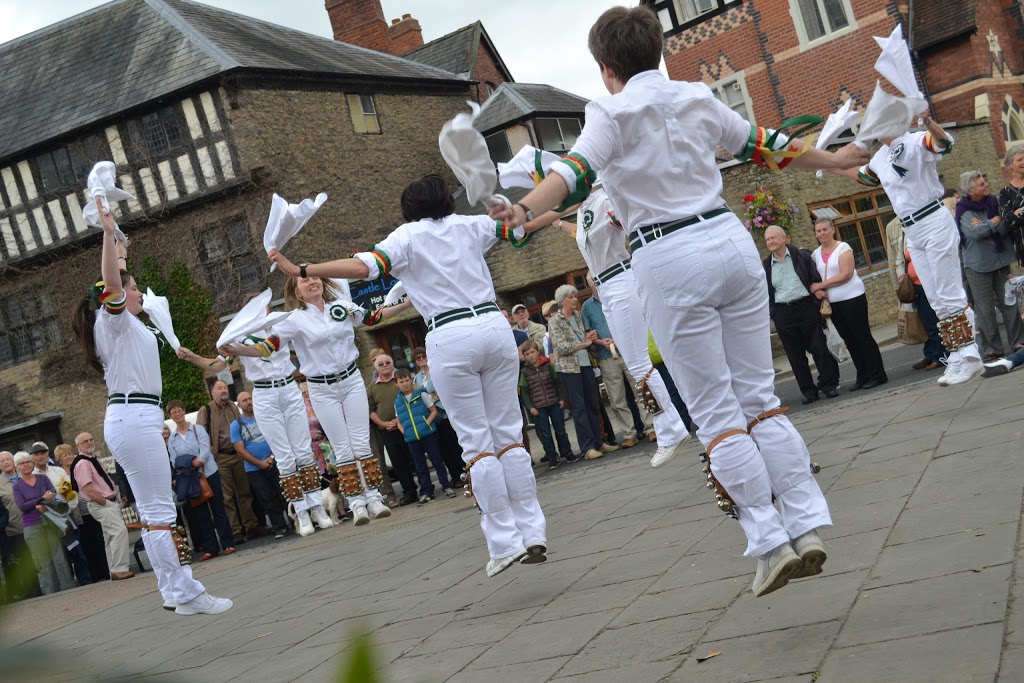 Windsor Morris
Windsor Morris were founded in 1974, when it was rare for women to dance
the morris. They established a reputation for innovative and vigorous
performance of dances based on the Cotswold village traditions of Badby and
Brackley, and have always aimed to entertain and impress the audience.
Recently they have created their own 'tradition' of more flowing dances, so
that the variety of style and the different shapes and orientations of the
dances give performances of interest and excitement.