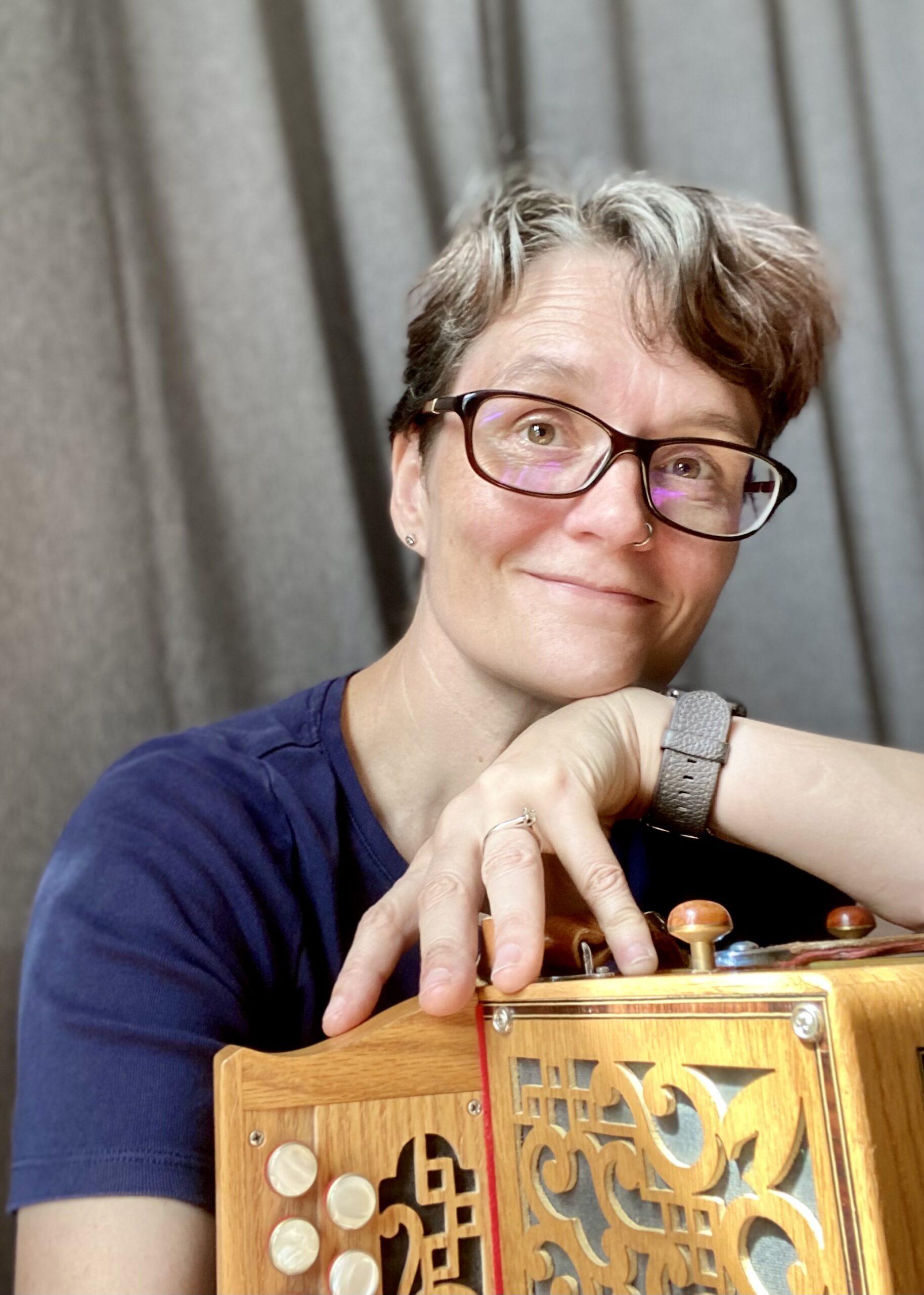 Vicky Cooper
Vicky is band leader for Silkstone Greens North West Morris and is a relative newcomer to all things folk, but long time musician. She has previously taught at North East Playgroup, Derbyshire Playgroup and Melodeons at Wensleydale. She has a passion for encouraging others to take up the melodeon in the hope they love it as much as she does! She plays D/G and G/C melodeons, with a particular soft spot for French tunes.
Beginners Melodeon Workshop – Monday 5-6pm
One simple tune, seven variations!
In this hour long workshop we will explore one simple tune, and think about what we might do with it once it's 'under the fingers'. We'll look at seven different ways in which you might want to embellish the tune or make it your own and think about next steps. Sheet music will be provided prior but there will also be the opportunity to learn by ear on the day.