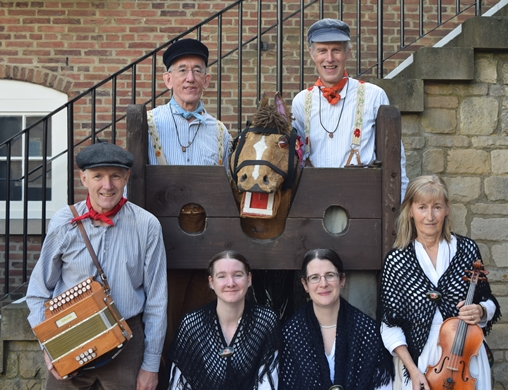 Lancashire Wallopers
The Lancashire Wallopers clog step team was born out of the teaching of the legendary Sam Sherry, who spent most of his working life as a step & acrobatic dancer in the music halls & variety. The Wallopers perform, in various imaginative routines, the steps of Sam Sherry and other famous Lancashire clog dancers. Sam danced to entertain; the Wallopers aim to do the same.
Improvers Clog Dance Workshop with Robynne Wood – Monday 6-7pm
Aimed at "improvers level" – can shuffle, know basic terminology, some steps/ dance – but is also suitable for more experienced dancers wanting to improve their technique. Robynne will effectively run a "problem shooting" session tackling some of the issues people come across when learning, but will also introduce some common (deceptively tricky) motifs that often pop up across dances. This is an ideal opportunity to pick the brains of the reigning Lancashire & Cheshire Clog Dance Champion, whose experience spans a wide range of styles, particularly those of Sam Sherry and Anna Marley.