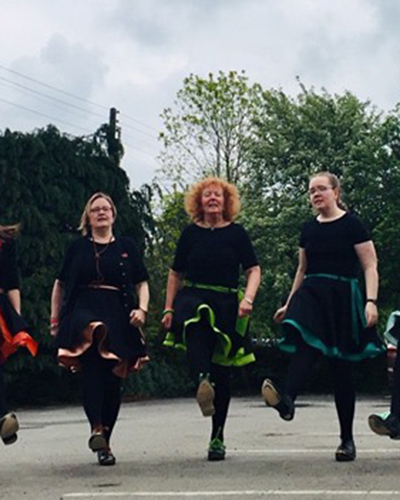 Georgia Shorrock
Hadrian Clog is based in Northumberland, and perform a wide variety of clog and hard shoe
dances from the North East of England and beyond. We take traditional steps, give them our
own 'Hadrian' twist, and pair them with our favourite folk tunes and songs.
While our dances are based on traditional steps we also enjoy creating and choreographing
our own unique dances.
We perform more than 20 different dances, mainly from the North of England, but also from
as far afield as Ottowa and Cape Breton, as well as Scotland and Ireland. Our own
musicians play concertina, fiddles, guitar and melodeon using traditional tunes and our own
tunes too.
We are delighted to be teaching our North East Waltz steps at Whitby@Home and look
forward to sharing our dancing with you.